There are two ways to celebrate the New Year: Dress up in a sparkly outfit and go out to party with the masses, OR cuddle up in your PJs and watch the ball drop from home! What's your preference?
If you're the type that loves to get all dressed up and hit the town, here are some events in and around Boerne that will have you clinking your glasses into 2019:
Dobbs 1st Annual New Year's Eve Party
Monday, December 31, 2018 - 8:00pm
Celebrate 2019 at Boerne's Salvador DOBBS! Andrew Irwin will be ringing in the year from the Dobbs stage. And our friendly staff will be your procurer of good times. Don't miss out! Complimentary champagne at midnight for all of our guests. For those who are 21 and up only!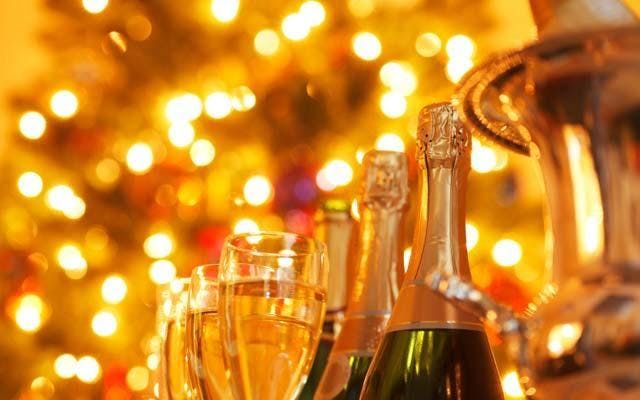 New Year's Eve Celebration at Maggiano's
Life is for celebrating, so come join us for the biggest celebration of the year.
Monday, December 31st, 2018, 8:00 p.m. to 12:00 a.m.
Appetizer Buffet, Chef selected family style dinner, Dessert buffet, Premium open bar, Party favors, Midnight toast, and a DJ! Space is very limited. This event is 21 and up.
$100.00 per person all-inclusive. Tables and individual reservations available.
New Year's Eve 2018 at Bar Louie La Cantera!
We're bidding adieu to 2018 in style. Bar Louie's Black and White Masquerade is an ode to Truman Capote's infamous Grand Masked Ball, hosted in New York in 1966 and we want you to be there.
The bottles will be popping, taps will be flowing, kitchen will be cookin' and music will be pumping until last call… So you don't have to end your night until we do. Get ready to ring in 2019 with our champagne toast, party favors, and great friends while you sip on our specialty New Year's Eve cocktail, the Velvet 19. Admission to Event is $20.
Tickets Include:
- Champagne Toast
- Party Favors
Event Details:
- Formal attire not required.
- Masquerade Masks Encouraged but not required
- Upon entry to the event, you grant Bar Louie permission to use your likeness for marketing purposes
*Ticket does not reserve seating
Still more interested in celebrating in your PJ's or with a group of friends at home? Here are some great ideas to bring in the New Year at home!
1. Snack Tray
Create a huge snack tray filled with all of your favorite fried foods and/or snacks. Keep refilling it as the long night goes on, so you and your family/ friends can eat all night long. The work outs and diets can start in the new year!
2. Karaoke
If you have speakers, a microphone, and a computer, this is such an easy way to have a fun New Year's Eve. Whether you jam out to some Christmas songs, or the best pop songs of the year, karaoke is a great ice breaker and a fun way to get in a mix of seriously making music, or just messing around and being silly with friends.
3. Photo booth
Photo booths can be really easy to set up- all you need is some kind of backdrop, props, and a camera. The backdrop could be something as simple as a table cloth hung from the ceiling, and the props could be something as easy to find as crazy scarfs or glasses. If you're looking to create more of a professional looking booth, special New Year's Eve props can be found at many party stores, as well as online. These usually consist of props that are customized to fit the coming year. Kids and teens always love things like this, and it's a great way to document the evening.
4. Themed Party
Any type of theme party would be tons of fun as well! The decorations, food, music, and attire should all match this theme in order to make it legit. A popular themed party for New Year's Even seems to be Great Gatsby, but if you're looking for something a bit more unique, try something humorous like a summer in December theme!
5. Game Night
This is a great option for families because it consists of playing everyone's favorite games! Whether you decide to make it a board game night, a Wii game night, or maybe even a mix of the two, having a little friendly competition is always fun.
6. Movie Marathon
An easy way to stay occupied while waiting for the New Year is to watch a ton of movies! Depending on when you start, you could make it through the three Santa Clause movies, or even the majority of the Harry Potter series! I would suggest either watching all of the remaining Christmas movies you have yet to watch, or maybe even let each person in your friend group or family pick out one movie to watch that was their favorite of the year.
Find more great ideas here for how to celebrate at home.